I suck at gift giving. It's not the lack of generosity. It's the lack of perspective. I wouldn't know the best thing to give a person. I'd do research and knack my brains out for the entire season and still cram for what to get, which usually ends up getting something that
I W
ANT
and not necessarily what
THEY WANT.
Being challenged choosing gifts as I may, one thing I'm certain is that I never give gifts that are
not
wrapped. I do the extra effort in picking out the perfect wrapper complete with ribbons, tags and depending on the mood and budget, bells and strings. There's a logic behind the grandeur especially if I'm not really sure about the gift. The wrapper serves as giving the extra boost of spirit, that inch of excitement and level of appreciation, until they open it of course, it's every gift for itself.
I hit jackpots sometimes especially if the recipient has fairly common interests as mine and isn't that demanding. People who are not materialistic are often the best people to give gifts to. For them
"it's the thought that really counts."
But I admit I'm not one of them. I'd rather receive a gift that they spent money for, that I would like and use, rather than give me something pointless that they thought I might like and end up wasting money. I appreciate it, but I don't necessarily prefer it because I know the dreadful feeling so I try extra hard to do my research, think and canvass to make sure that the money and effort are worth it. Al
so one rule that I apply, I only give g
ifts that could be used, something that isn't limited for display.
For kids and my younger siblings, I may be the lousiest giver in the world because I always give books, bags, shirt, something that aren't 100% fun, but something they could definitely use. I never give toys. Not because I hate them myself, but lots of people would be able to give them that. I don't see the point of giving extra.
For my brother's birthday on
August 7,
it's always the same thing. He would ask me to add some units to his collections as my birthday gift to him. Last time it was
Zoids,
now it's
Transformers.
He is almost complete with his collection, he says. He just needs a couple more units to complete the set and since it's his birthday, it would be a fetching opportunity for me to end his
'misery.'
But he knows as well as I do that I don't give gifts that belong to the category of toys. I just don't. Call me a bit selfish, but it's always going to be something useful for me. I also end up giving him bags, shoes, slippers or books. He gets very annoyed with this. He fantasizes what is behind the sophisticated wrapping until he opens the package. He would immediately realize that he has me for a sister who seems to effortlessly spoil his fantasies.
Now that he's turning
13
, stepping on the first teen-year of his life, I want to give him something different. Youthful, but veering towards adulthood at the same time.
In the end I eventually gave in, anything but books this time.
He ended up asking for one Transformers collector's item to which I replied that I couldn't give because it's still against my personal rules. He asked me to break it just this once, but I still wouldn't. For the entire week of pride and motivation, I had to think, read and search until I came across the word
"headphones.
" Like a faint Eureka moment, I know what I'd give him.
My brother, despite the age, still loves to play computer games, listen to music and play with his PSP. He uses a cheap pair of
CD-R King
headphones that his allowance could buy just to get through the gaming and listening experience. I know he wishes to have his own headphones that showcases in-depth coverage and intricate audio-detail. Hence, giving him kick-ass headphones as a gift would be perfect. It's something he could definitely use in gaming and listening to music. The next challenge was which brand I should get.
I asked my guy officemates to recommend a good brand of headphones for my brother and the brand
Sennheiser
always seems to come up. Mitch may be open to other brands but he is biased to Sennheisser as well so it was no wonder when I met him at P
owermac Greenbelt
for lunch, he quickly led me to the Sennheiser section.
I grabbed the Sennheiser basic 201 and was about to pay at the counter when Mitch called me back. After giving some time to test Mitch's new discovery, I fell in love with the crisp, detailed precision sound of Philips. I forgot the model, but I liked the surround sound and intense music output it brings. Even though this particular model of Philips is more expensive than the basic Sennheiser model, I didn't hesitate swapping it.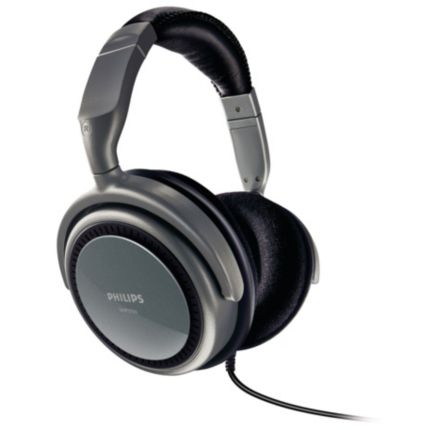 Like I said, the music came out so crisp and with full bass surround sound perfect for gaming. The pair has a snug fit and comes with a very reasonable price of 2,000 + not bad indeed. I initially wanted to give
JD a pair of Skull Candy
headphones, but Mitch overwhelmed me with his gadget expertise. If Mitch isn't impressed with it, then my interest goes down as well. In the end, I gravitated towards Philips, which Mitch also found fairly acceptable. Adding to his Sennheiser injury, I requested Mitch to bring the purchase to
National Bookstore
to be wrapped (complete with ribbon and tag.) By the time we had lunch at D
avid's Tea House
, my problem was already solved.
In the end I'm happy to have thought something out of the box. I hope he's going to be happier as long as it's not books this time. And given time, I'm sure he would appreciate the gadget more than any of his lifeless collectibles. At least it's not going to be books again, that is just enough to excite him.